Pool closing service includes lowering of the water level, winterizing of
all lines, winterizing of equipment and cover the pool. Pricing is based on a basic pool size of 20x40.
Above Ground Pools $195.00

​​​
Mesh/Safety Covers $305.00

Solid/Solid Safety Covers $320.00

Closing Chemicals $ 50.00

Extra Cover $50.00

Additional Pumps $50.00

Attached Spa $55.00

Spa W/ Separate Equipment $130.00

​
Winter Maintenance Program $300.00
Crystal Blue Pool Service, will come out up to four times throughout the winter season to visually inspect equipment, lower water level on or below cover, adjust cover if needed and remove debris on cover. We are only able to lower the water level and remove leaves if the pool is not frozen. This also prevents structural damage to your pool in the winter months.

​If you have any questions​ call us @ 845-915-3426 or Email crystalbluepoolsny@gmail.com



**During any service listed above you will be contacted to approve any parts or service that may be needed in addition unless contracted otherwise. All prices listed are before sales tax.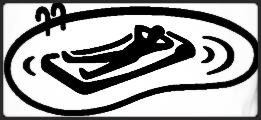 Crystal Blue
Pool Service, LLC.