POOL OPENINGS: Your pool opening consists of the reassembling of pool equipment (filter, pump,
heater); Removal of winter plugs, and start up of system; Installation of additional operational
equipment such as chlorinator, diving board, and ladders. Openings include initial start up chemicals which include liquid shock, algaecide and diatomaceous earth for filters requiring this media. This service is based on average sized pools 20x40.
​
Above Ground Pool $195.00 ​​​

Safety Cover/Mesh $305.00

​Extra Cover $ 50.00

​Solid Cover $320.00

Covers With Debris & Water Removal $ 75.00
($50 per hour of debris removal)

Spa With Separate Equipment $130.00

​
Attached Spa $55.00

Additional Pumps $45.00

Waterfalls(S) $50.00

Opening Vacuum Service (recommended with mesh covers) $95.00 per hr


**During any service listed above you will be contacted to approve any parts or service that may be needed in addition unless contracted otherwise. All listed Prices are before sales tax.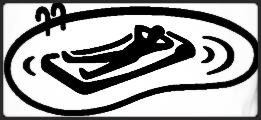 Crystal Blue
Pool Service, LLC.